The term bespoke means made for a particular person or use. More and more we're seeing the term bespoke when it comes to wedding details, from invitations to gifts and more. Let's take a look at the top 8 bespoke wedding details couples are loving right now!
WHY THE TERM BESPOKE IS GROWING IN POPULARITY
Customization is king in this day and age. People are used to personalized products, selections, and service. Marry that with the growing desire in consumers for heirloom quality items and you have bespoke wedding details. This trend goes along with the growing popularity of old traditions and the revival of artisanal crafts common in previous generations. (For more on this, see our post about Grandmillienials.)
While the meaning is similar to custom or custom-made, the idea of bespoke speaks to the longevity and quality factor that couples identify with. The term is also more associated with British culture, which adds to the sense of refinement.
8 BESPOKE WEDDING DETAILS COUPLES ARE LOVING
There are many details we could talk about, but we're keeping our list to the top 8 details, so let's get started.
1. Wedding Invitations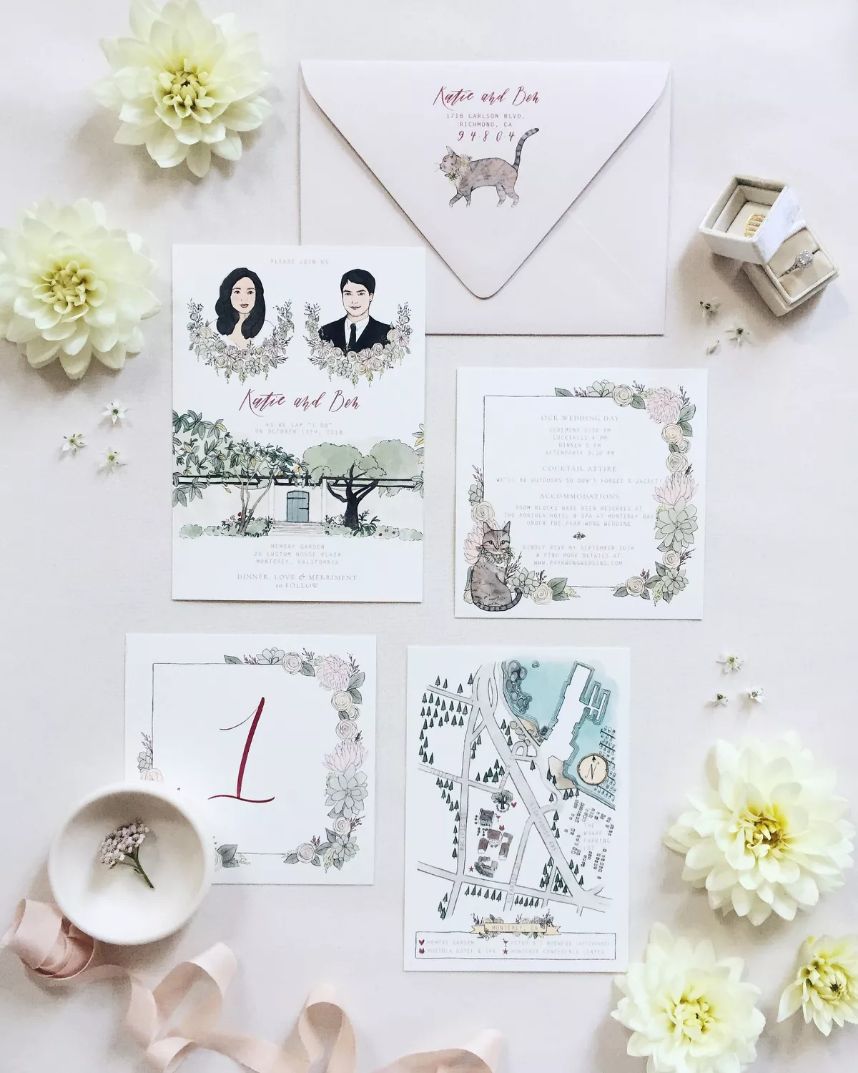 Photo Courtesy of This I Drew
Custom wedding crests, hand-drawn portraits, maps, and other details are something couples are loving right now — and will continue to love! This bespoke wedding invitation suite is a perfect example of the charming details that reflect the unique love story of the couple getting married.
2. Bespoke Wedding Rings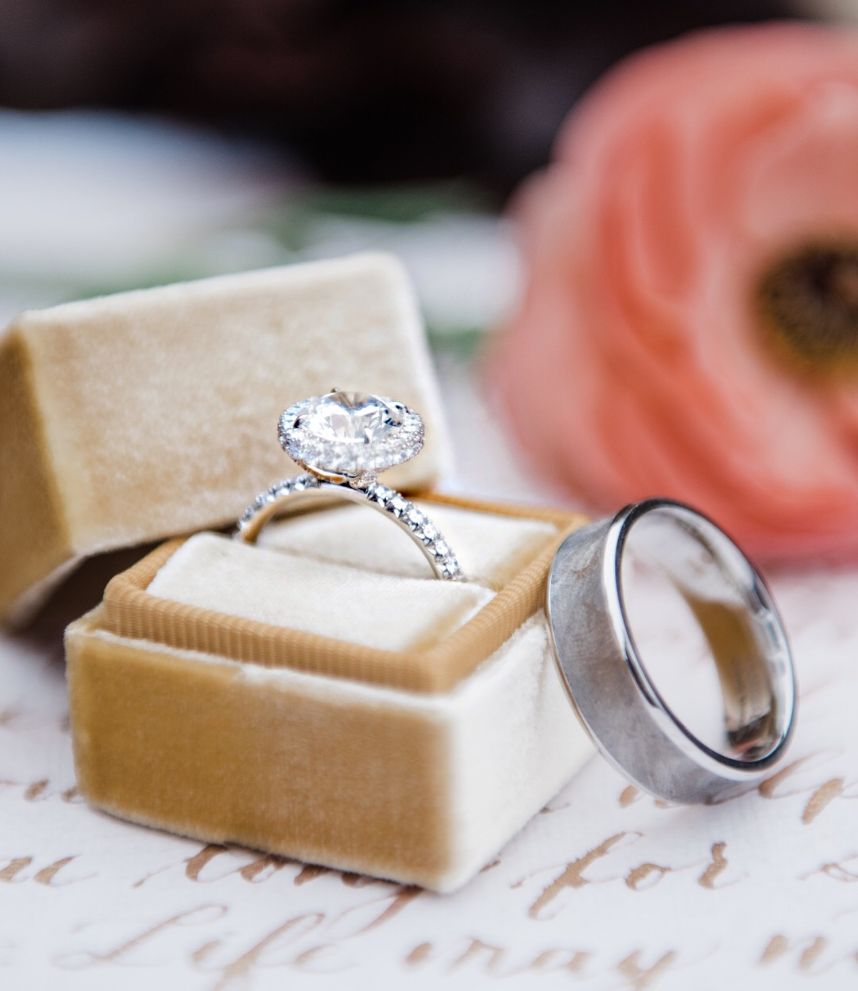 Photo Courtesy of Nicole Mera
Another sweet way couples are telling their unique love story is with a bespoke wedding ring design. Not only does it reflect their one-of-a-kind romance, it becomes an instant family heirloom.
3. Wedding Suits
Photo Courtesy of Couture Colorado
That's right! The grooms are having their day with stylish bespoke wedding suits complete with custom design and fit that makes them as eye-catching as any bride. Balani created the perfect deep-green velvet suit for this groom and his mountain wedding setting.
4. Wedding Gowns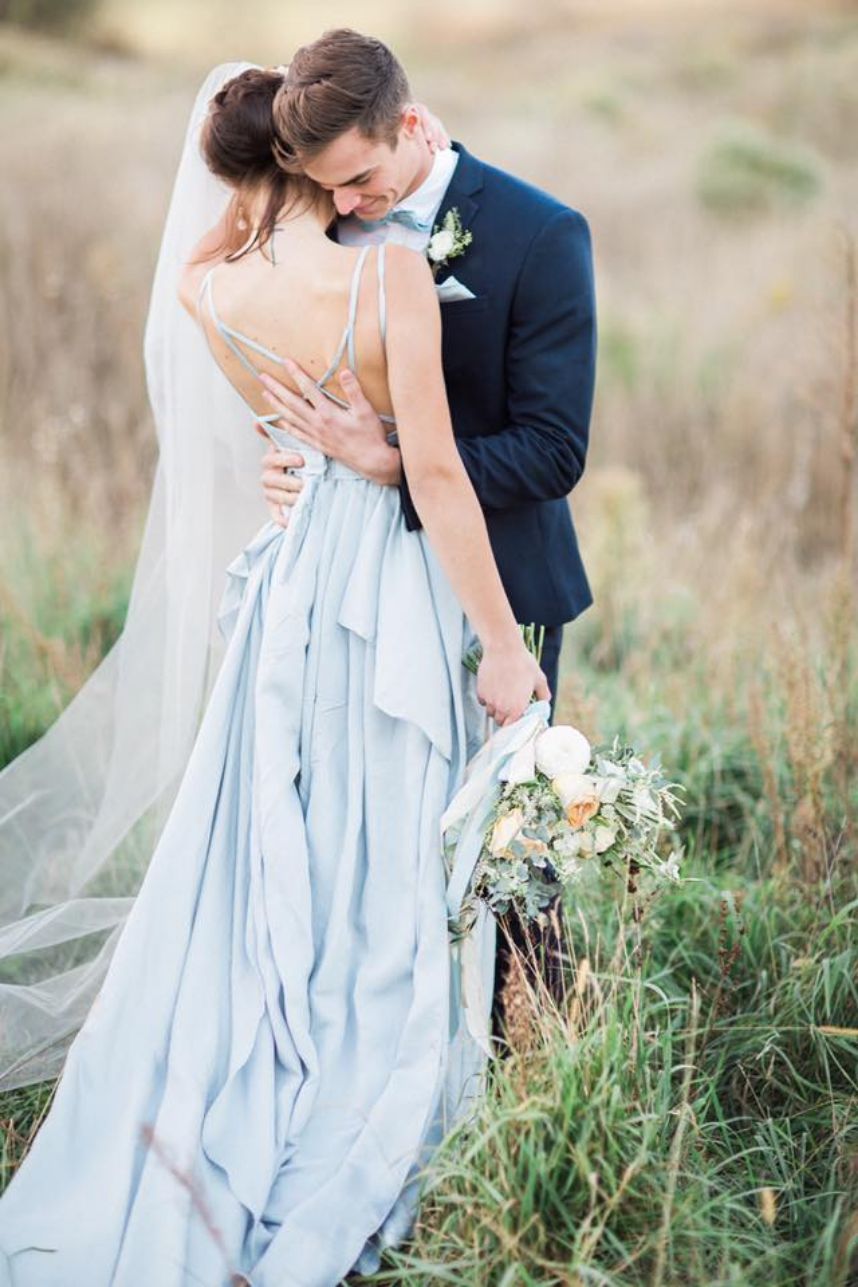 Photo Courtesy of Monirose Bespoke Bridal
Of all the bespoke elements, the bespoke wedding gown is one of the most iconic. The handful of recent British royal weddings has impacted the wedding industry in the same way Princess Diana's wedding did back in the 80s. More brides are now aware of the idea of a custom gown that tells the details of your history or even your love story. For example, Duchess Kate's wedding dress was embroidered with meaningful flowers such as lily-of-the-valley for happiness and myrtle for love and marriage.
A growing number of bridal boutiques offer beautiful custom creations built to fit the bride's personal style. Among the many benefits of this style of wedding dress shopping is that you're ensured a perfectly tailored dress because it's made to order.
5. Bespoke Wedding Veils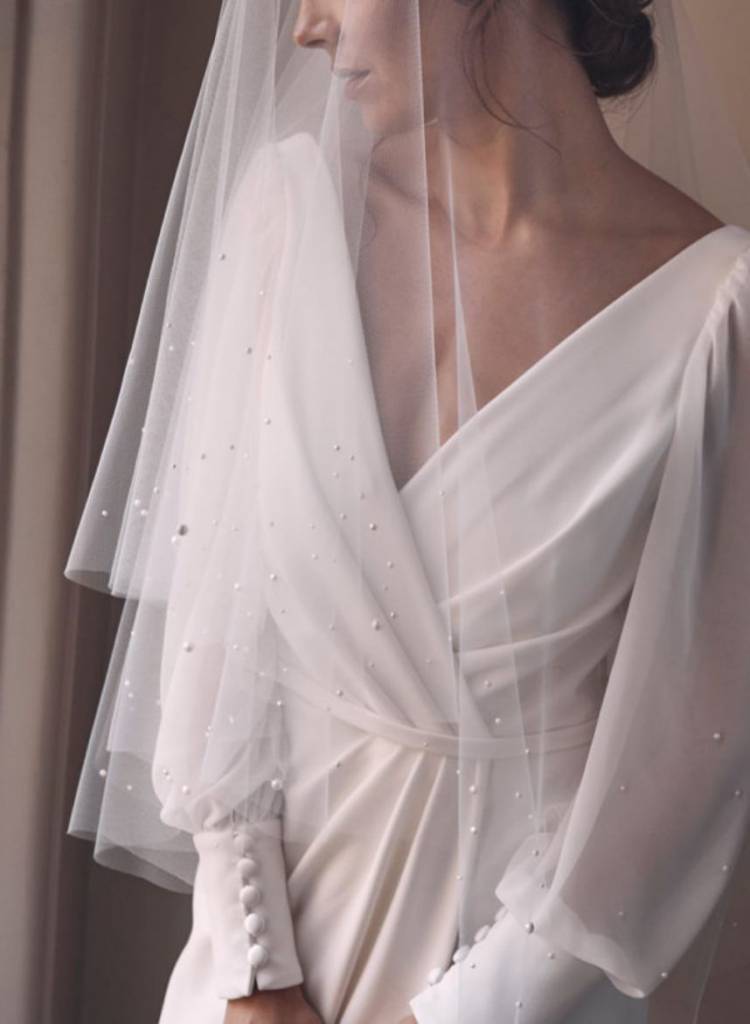 Similar to the bespoke wedding gown trend, wedding veils have risen in popularity. From important dates and names to patterns, a bespoke wedding veil is about more than fashion — it's about adding meaning.
6. Bespoke Wedding Shoes
Photo Courtesy of Emmy London
Alright, we know we shouldn't have favorites, but this may just be the best bespoke wedding detail. We're talking about custom-made wedding shoes. (You read that right.) Companies like Emmy London create bespoke wedding shoes that fit perfectly, match perfectly, and will be something you can wear again!
7. Wedding Cakes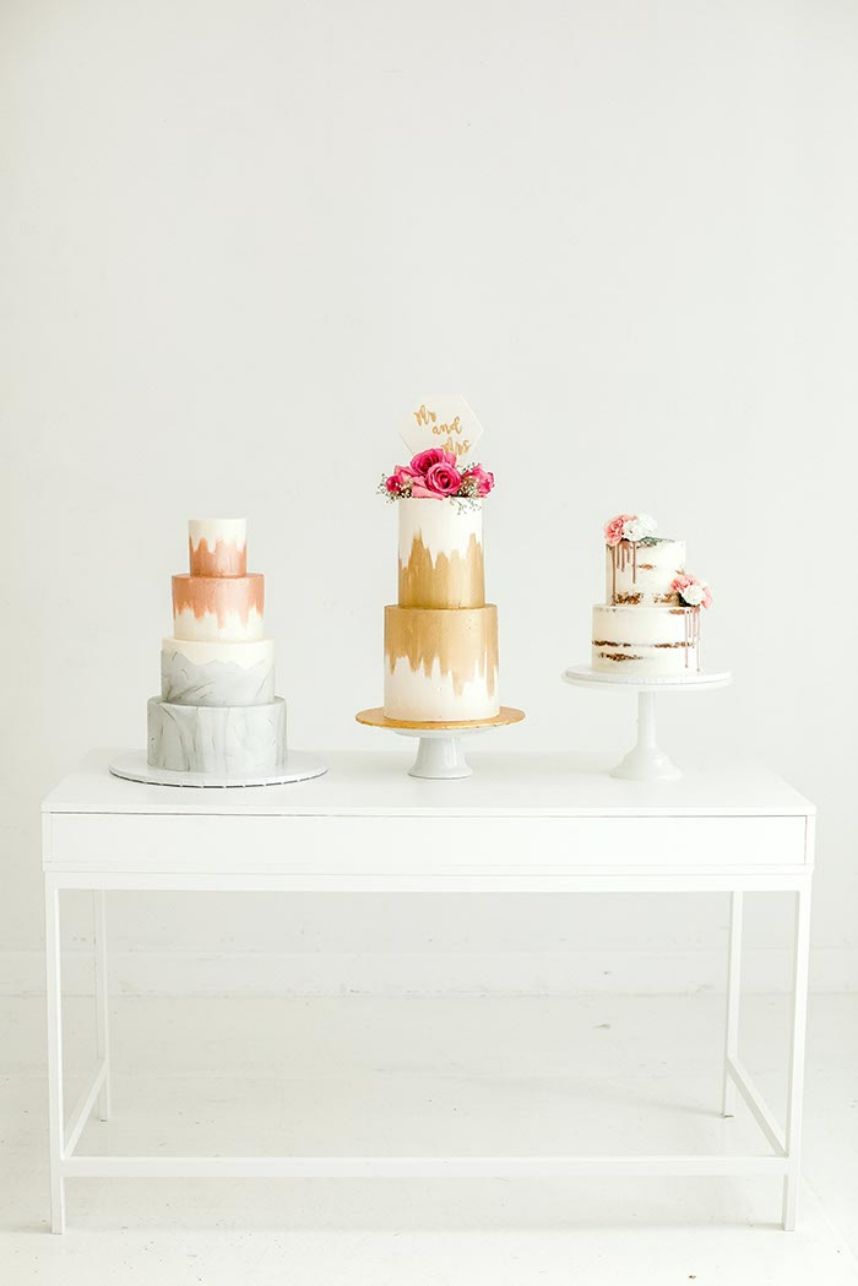 Photo by The Big and Bright
Undoubtedly, the most delicious of the bespoke wedding details is the wedding cake. Long gone are the days of white, chocolate or red velvet only. While those are delicious, we're seeing more and more talented bakers making stunning creations from the inside out — and couples are loving it!
8. Wedding Gifts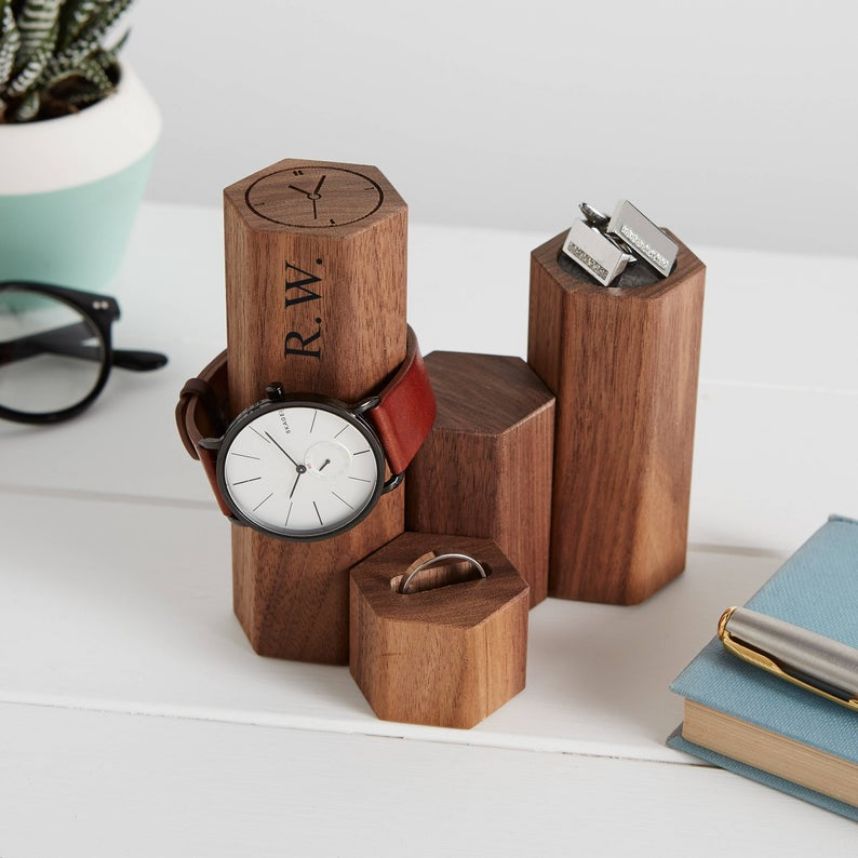 Photo Courtesy of MijMojDesigns
Personalized wedding gifts —both for the couple or their wedding party, are the final item on our bespoke wedding detail list. This thoughtful touch makes the wedding experience unforgettable. Items like this fun custom jewelry stand is perfect for a groomsman gift.
For more insights on what couples are loving — especially for 2021, check out 10 Rising Trends in Wedding Entertainment Experiences.
_
Written by Corrie McGee
Photo Courtesy of Couture Colorado