From fashion to technology, we're highlighting four ways royal weddings have influenced the modern wedding industry — and how wedding pros can use that to anticipate shifts in the market.
(Don't miss the end of this blog, where we share insights for wedding pros to learn from royal weddings.)
WHY ROYAL WEDDINGS ARE SO INFLUENTIAL
Royal weddings have always made an impact on culture. Prior to technological advancements like radio, television, and social media, the only weddings that warranted major coverage were primarily royal weddings.
They were the original "influencers" of their day with access to the world's best resources. Partly because of the extent of the British Empire and how far-flung it was, it is the British Royal Wedding that the world seems to be most fascinated with. This includes its impact on fashion, tradition, and the use of technology.
In a nutshell, technology has helped open the door for everyday people to get greater access to royal weddings. Now, brides everywhere can see the bridal party, the flowers, and they want that experience for themselves. Remember, prior to the internet, 750 million people viewed Charles and Diana's royal wedding.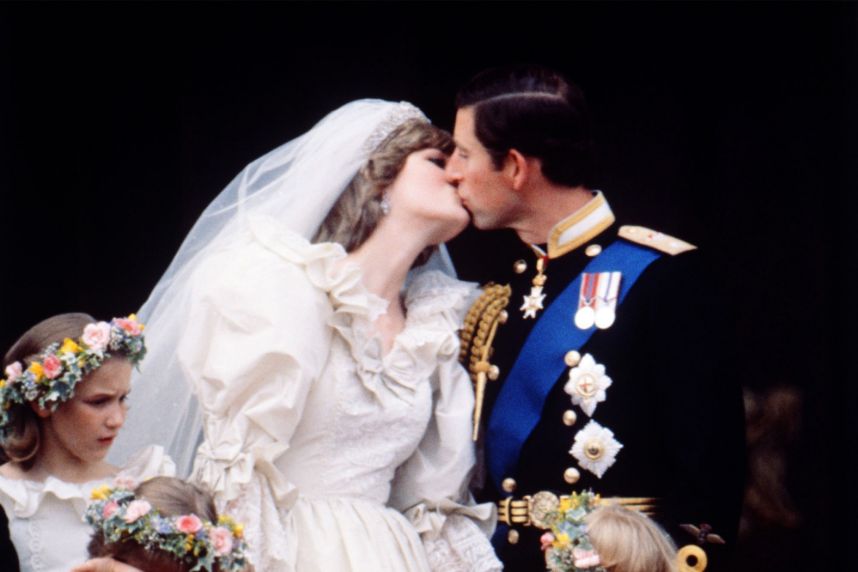 Photo Courtesy of Vanity Fair
4 WAYS ROYAL WEDDINGS HAVE INFLUENCED THE WEDDING INDUSTRY
Let's take a look at the last two centuries to highlight the four ways royal weddings have influenced — and ultimately shaped — the modern wedding industry.
1. Wedding Fashion
Starting with Queen Victoria all the way back in 1840 to Princess Beatrice in 2020, royal brides have had a huge impact on wedding fashion. Because of this, innovation has come to the wedding industry.
Even before wedding photography, Queen Victoria's choice to wear a white gown became a cross-continental trend that is still en vogue.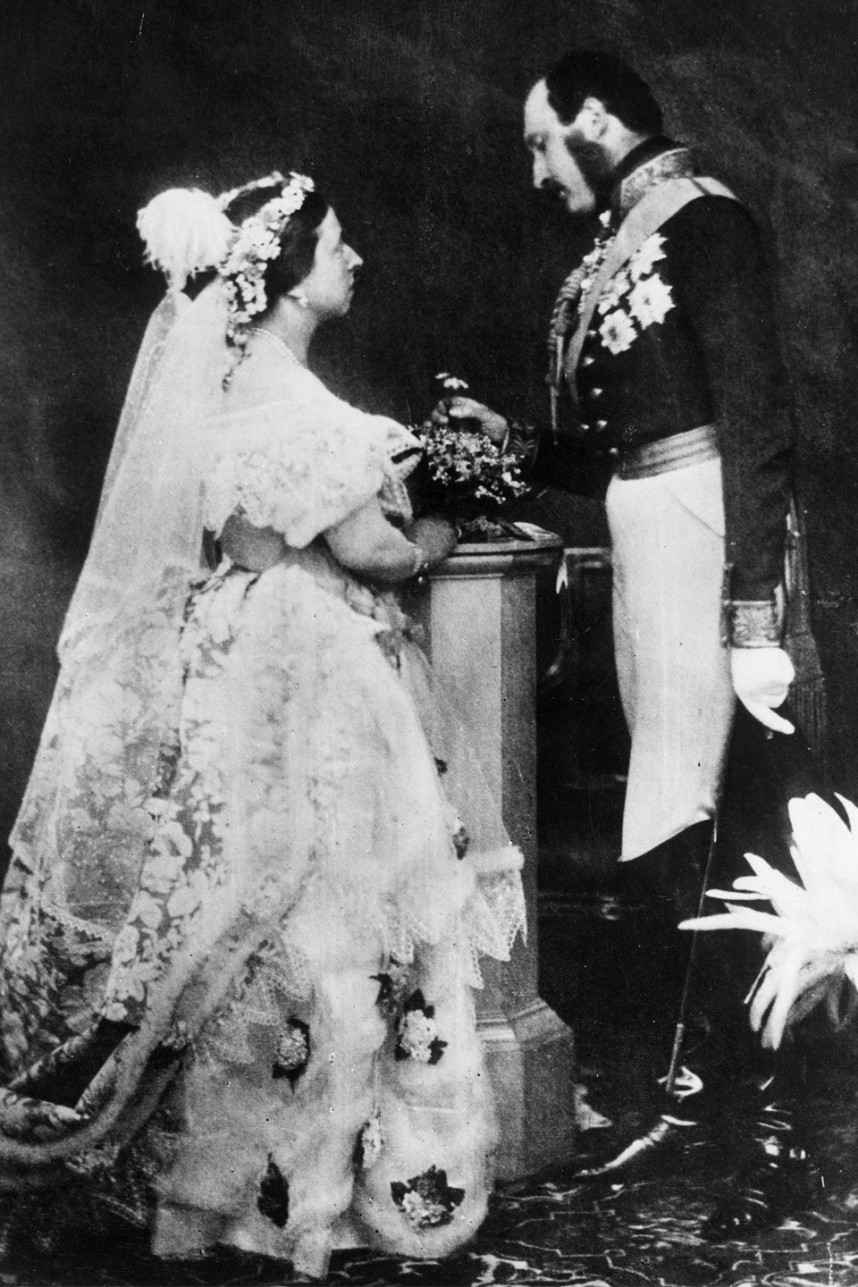 Photo Courtesy of Vanity Fair
In 2011, Kate Middleton's royal wedding gown caused spikes in online searches for wedding dress inspiration as well as a fashion trend towards long, lace sleeves that is still going strong.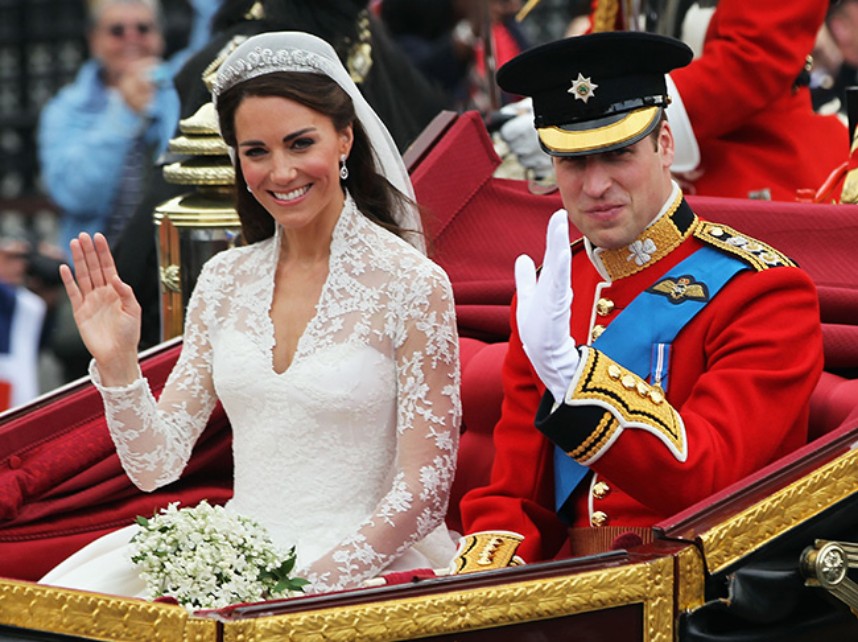 Photo Courtesy of Pop Sugar
When Meghan Markle married Prince Harry in 2018, her wedding gown sent brides into overdrive looking for modern, sleek gowns for their own wedding. In the UK alone, halter-neck dresses were up 40% following the royal wedding.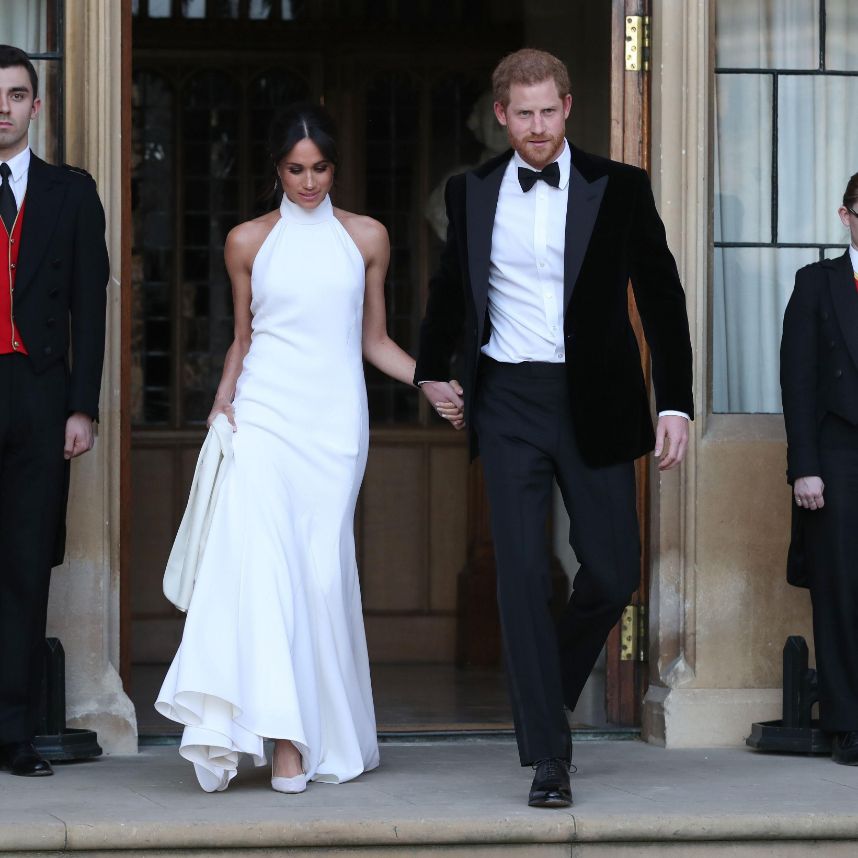 Photo Courtesy of Town and Country
Even beyond the clothes for the big day, royal weddings also drum up interest in pre and post-wedding event fashion. On her wedding tour, Meghan Markle's outfits caused a spike of more than 500% in online searches for a single piece of clothing.
Pro-Tip: Wedding pros should note the correlation between royal weddings and online searches for wedding resources.
2. Wedding Beauty
Along with royal fashion, brides-to-be look at royal wedding beauty for trends. With royal brides becoming more visible — even throughout courtship — more brides have tried to emulate the celebrity-level services royals enjoy.
Before she became empress in 1959, Michiko Shoda was a commoner who met then-Crown Prince Akihito while on the tennis courts at a resort. Japan went wild for this love match and girls aimed to look just like the beautiful bride to be. In particular, her hairstyle was quite popular. People were so fascinated with the couple that TV sales skyrocketed before their wedding.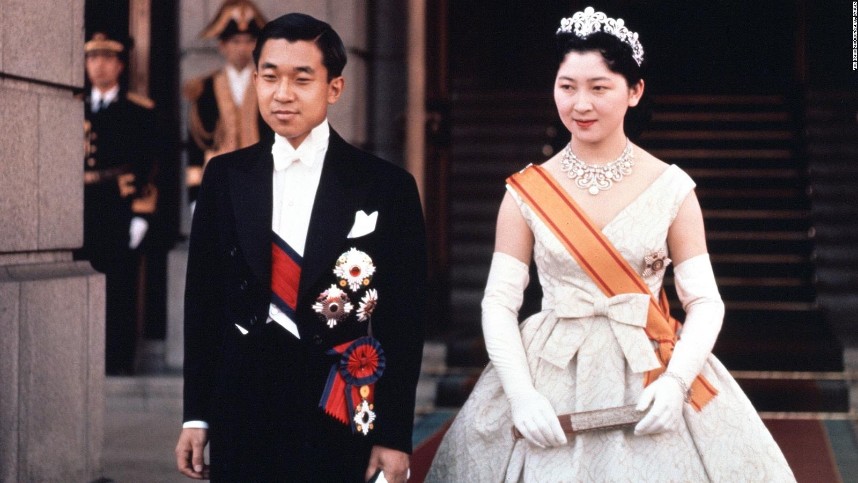 Photo Courtesy of CNN
She isn't the only royal bride to set off beauty trends. Princess Diana's bridal look is still impacting the wedding industry. Because her wedding was so widely viewed and her courtship so closely followed, brides had a constant inspiration image to work towards. To this day, Princess Diana's look is a source of inspiration causing shows like Netflix's The Crown to spark a revival of her many distinct looks.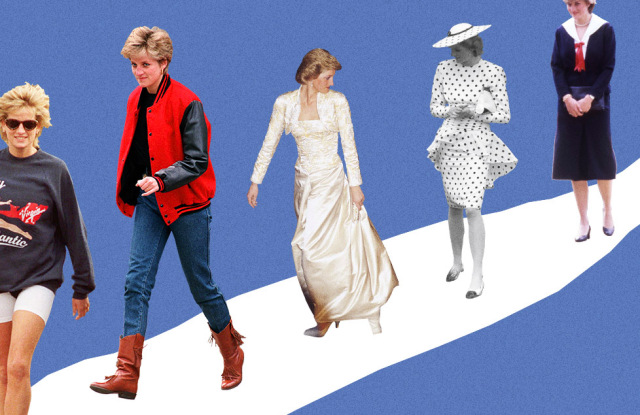 Photo Courtesy of WWD
3. Wedding Traditions
Royal wedding traditions have inspired brides — and driven the wedding industry to give brides access to similar items.
Formal wedding photography as we know it today is inspired by royal weddings. Even the fine-art and lifestyle wedding photography trends stem partly from the tradition of documenting royal weddings dating back to the origins of modern photography.
(Queen Victoria even re-staged her wedding 10 years later to have one of the first royal wedding portraits made when the technology was available.)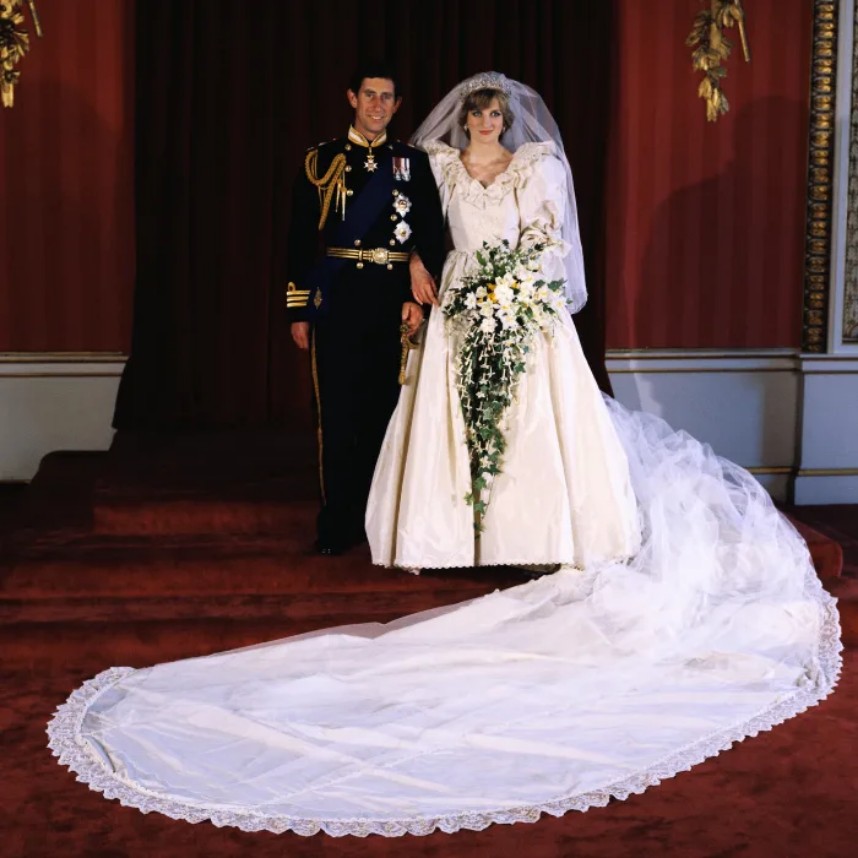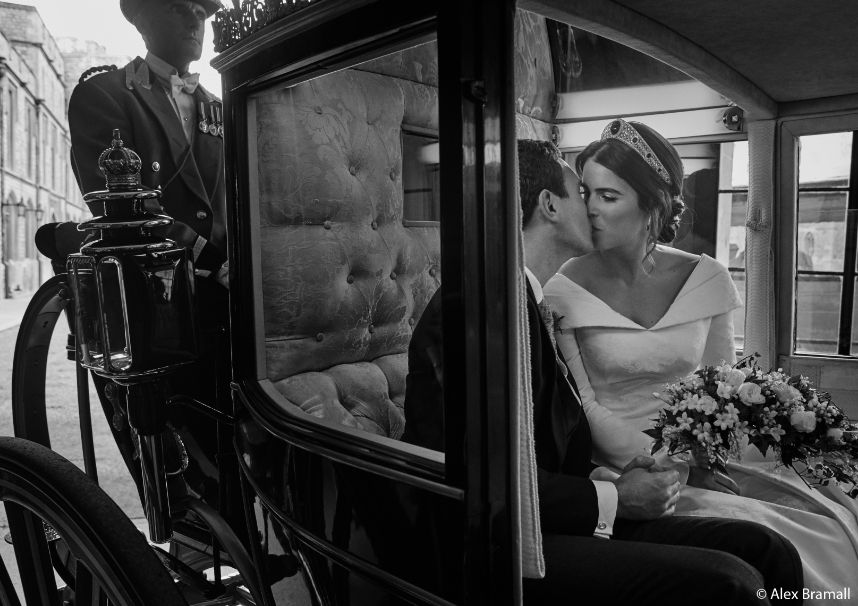 Photos Courtesy of the Royal Family
In some cases, brides are inspired by the break with tradition. Princess Diana opted out of the promise to "obey" in her vows. Consequently, this inspired the concept for vow alternatives for modern brides. Decades later, Duchess Kate followed in her footsteps.
4. Wedding Details
While royal weddings are usually grand affairs, it's the little details brides pick up on. It's the little details that trends are made of — and causes the wedding industry to boom.
Recent royal weddings such as Princess Eugenie's renewed an interest in the meaning behind wedding bouquet flowers. Every detail is poured over in a royal wedding, so brides heard all about how her bouquet flowers represented new beginnings and humility. And how the thistles she chose were a nod to her family's love of Scotland.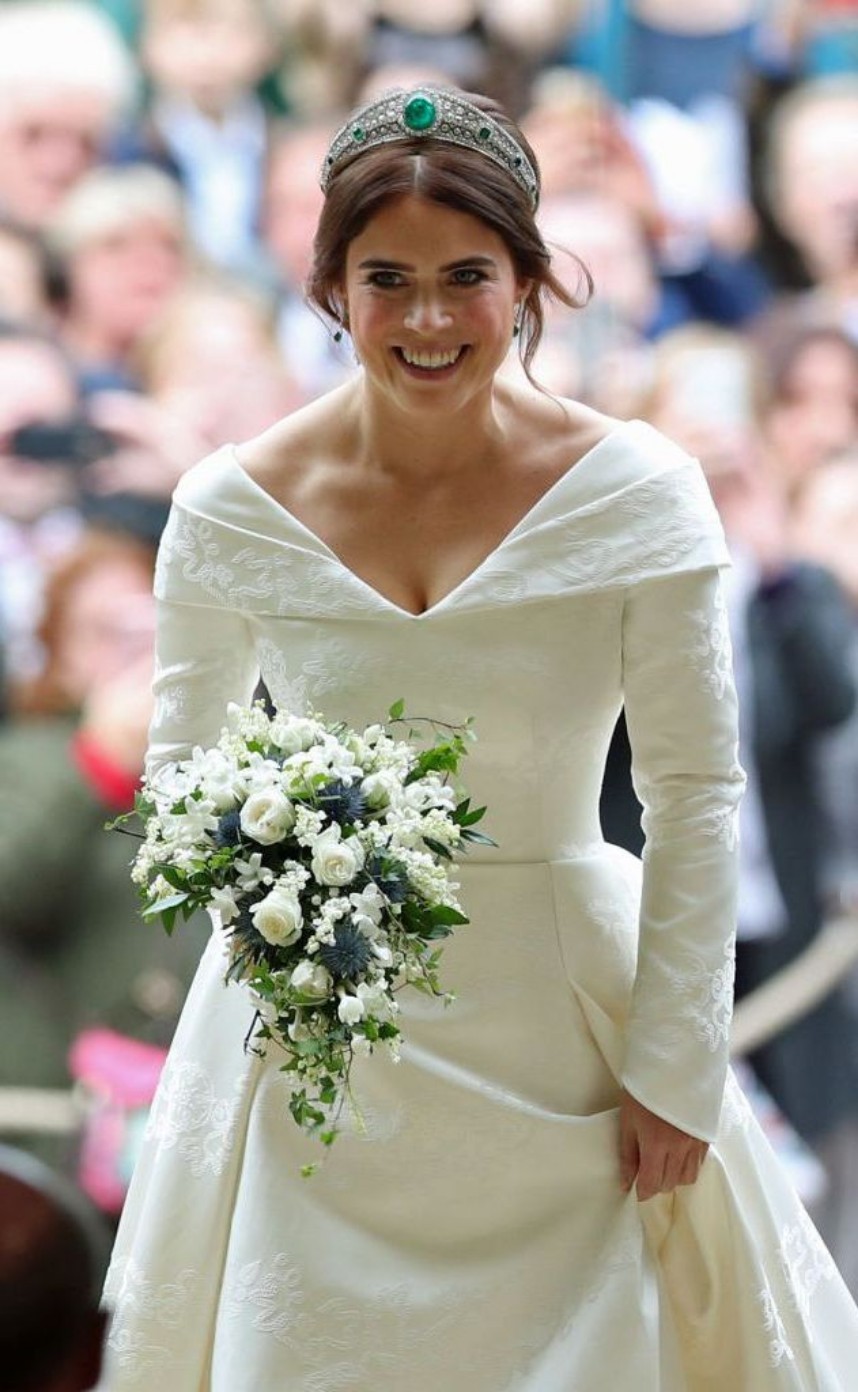 Photo Courtesy of Town and Country
When her sister, Princess Beatrice, married in 2020, she set off a flurry of interest in heirloom wedding details. Her micro-wedding was filled with heirloom details from her gown to her tiara. Beatrice's gown was a remodeled one from the Queen's coronation and a tiara from the Queen's own wedding.
Photo Courtesy of Brides
All this means heirloom wedding details will likely lead the wedding industry trends for a few years. Wedding pros are already seeing an increased interest in headpieces, bespoke and custom designs as well as a focus on details that pay homage to a couple's family heritage. Also, couples are incorporating more family heirlooms into their big day.
One sub-trend that is part of this interest in heirloom details is called Grandmillenial Style.
INSIGHTS WEDDING PROS CAN USE FROM ROYAL WEDDINGS
It's clear that royal weddings create trends that impact the wedding industry and often lead to innovation.
As a wedding pro, when it comes to your business, you can take helpful insights from royal weddings in recent history.
Here are a few basic insights to help as you move forward —
Royal weddings lead to a surge in online search topics that can last for years. Meghan Markle's wedding is still inspiring today's brides. Use this to create timely content as well as learn new terms that couples are using to search online for.
It's not over — even if the wedding is. Brides-to-be will still follow the lead — or influence — of a royal bride even after the wedding is over, so be sure to keep an eye on their fashion choices and lifestyle influences to look for upcoming trends.
New traditions and styles are born from these weddings. For example, there was a surge in second wedding dresses for the reception after Kate and Will's — as well as Meghan and Harry's wedding. Even formal wedding portraits were brought back en vogue.
TRENDS TO LOOK FOR IN THE COMING YEAR
Thanks to the slew of recent royal weddings over the last few years, here are some trends to get ahead of —
Heirloom Wedding Details — Remodeled family dresses, family jewelry, and more. Wedding pros should lean in with creating content and services that help couples with ideas for heirloom details. (See more about this trend here.)
A Royal Baby Boom — A handful of royal (and royal-adjacent) brides are about to give birth in the coming year. As a wedding pro, it may be a good opportunity to showcase how your planning services, photography services, etc., are ideal for baby showers and all related events. Why? Because royals inspire more than wedding trends.
Bridal Headpieces — Tiaras have been in full-focus in the last decade of royal weddings and today's bride is ready to make this part of her big day. (Here are ways brides are leaning into trending headpieces.)
10th Royal Wedding Anniversary — Will and Kate's 10th wedding anniversary is this year. With the COVID wedding ceremony postponements in favor of a 1st-anniversary party, this (combined with the focus on the royal anniversary) will likely bring about a new culture of anniversary parties, unlike we've seen in recent history.
These trends you'll see in the coming year present a great opportunity to create content early and be prepared for online searches. Moreover, consider adding information relating to these topics into service packages or marketing content.
_
Written by Corrie McGee
Photo Courtesy of Town and Country