In the world of wedding planning, picking out a cake is the icing on top (quite literally) for many couples. Taste testing and selecting flavors is one thing, but working with a talented baker to design a cake that's not just pretty, but a personalized work of art, is another. We're lucky to witness the work of countless bakers across Texas creating delicious desserts for so many couples, but every now and then, certain cakes stand out above the rest.

These three wedding cake bakers have honed their craft and risen to the top of the game, serving as inspiration for not only brides in need, but other bakers, as well. Their cakes are award-winning and their styles are distinct. Take a look at the work of these three Texas bakers creating absolutely incredible edible artwork. Mesmerizing and mouthwatering, for sure!

Butterfly Cakery in DFW: Cake as a Canvas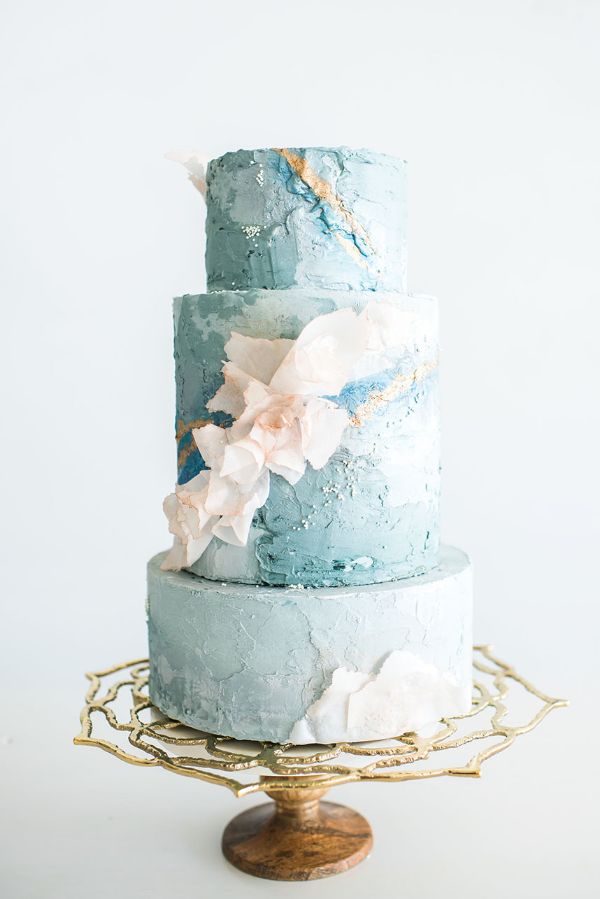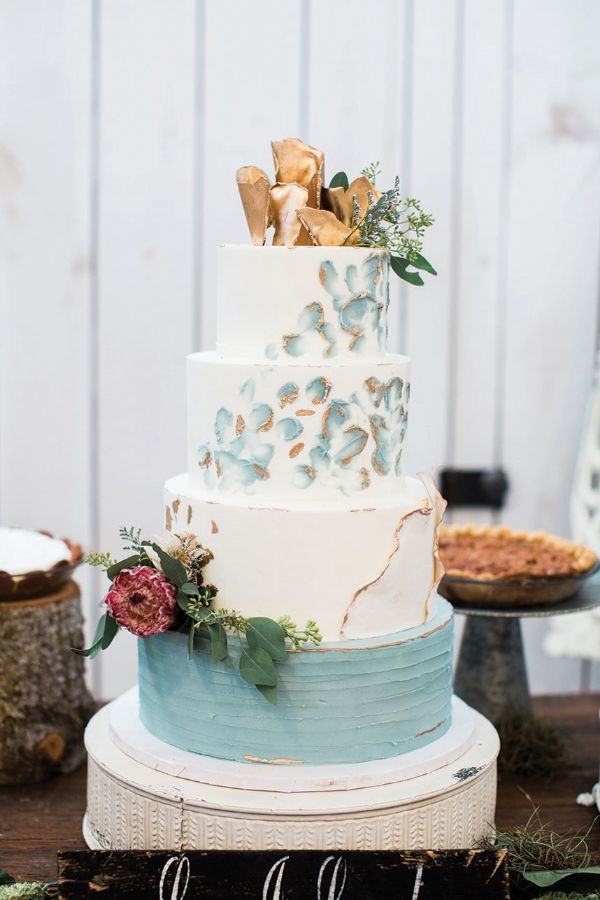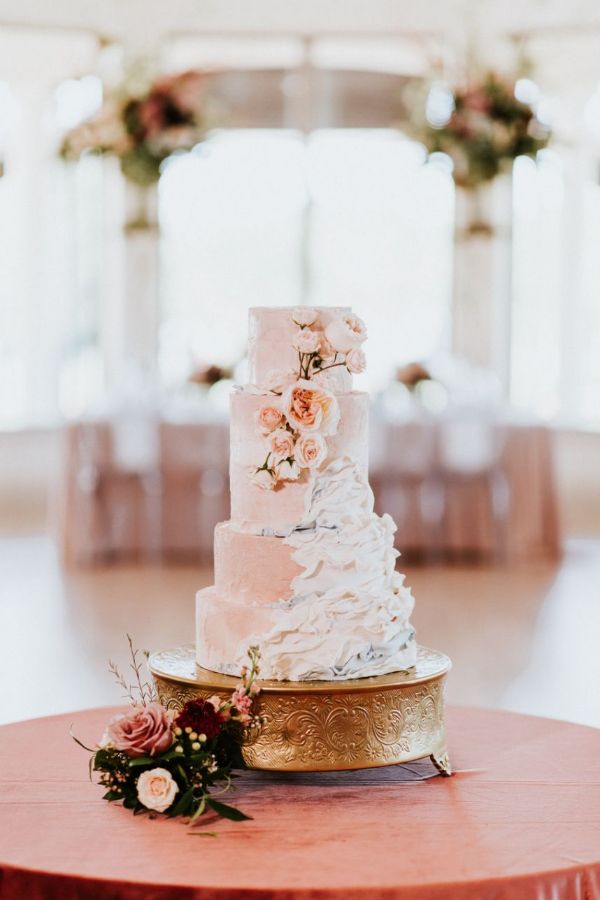 If cake is a canvas, Butterfly Cakery is truly an artist for the ages. Their designer cakes bear uncanny resemblance to high-end oil paintings, Old World European rough stucco walls, smooth veined marble slabs or ethereal watercolor skies. No matter the medium, Butterfly Cakery has mastered the techniques needed to achieve the most stunning artful looks. They're the masters of metallic, creating eye-catching designs with gold flecks and using edible colors in ways we've never seen elsewhere.

Morgan Pearl Cakes in Central Texas: Texture Unparalleled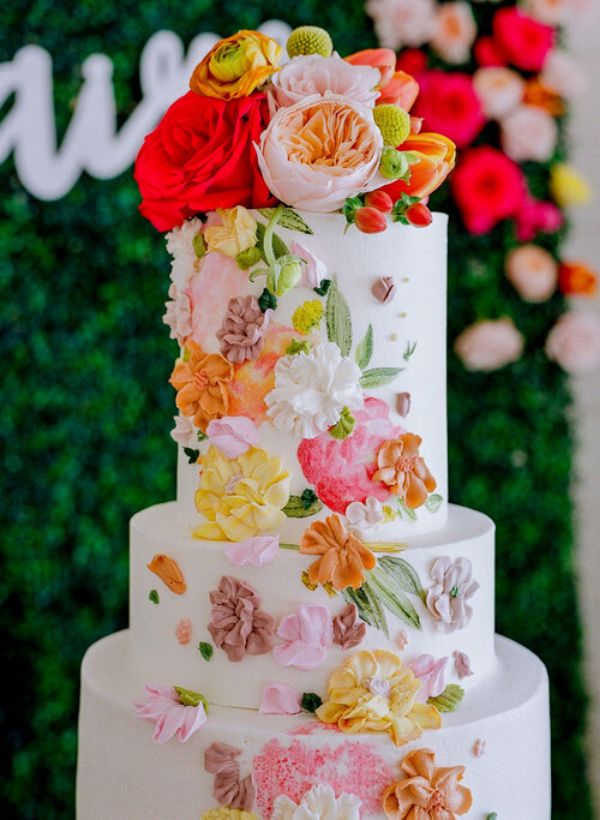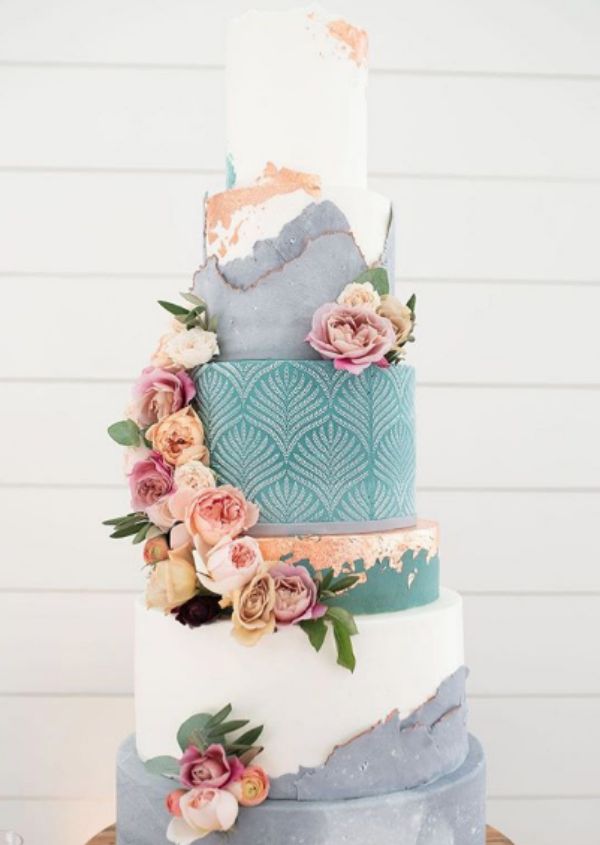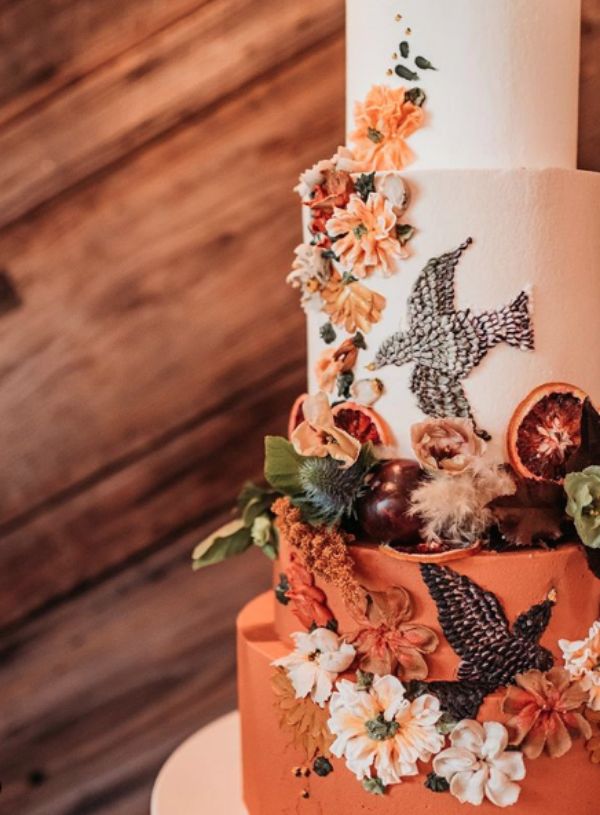 Hailing from Central Texas, baker extraordinaire Brittany of Morgan Pearl Cakes consistently takes her cakes' textures to another level. She has a signature sugar flower look that blends seamlessly with real blooms, unmatched attention to detail with stencils and uses icing painted masterfully to achieve a three-dimensional look to her designs. We love the way Morgan Pearl Cakes have so many jaw-dropping elements to look at – who knew boho cakes could be so beautiful!

Shelby Elizabeth Cakes in Houston: Mesmerizing Geode Designs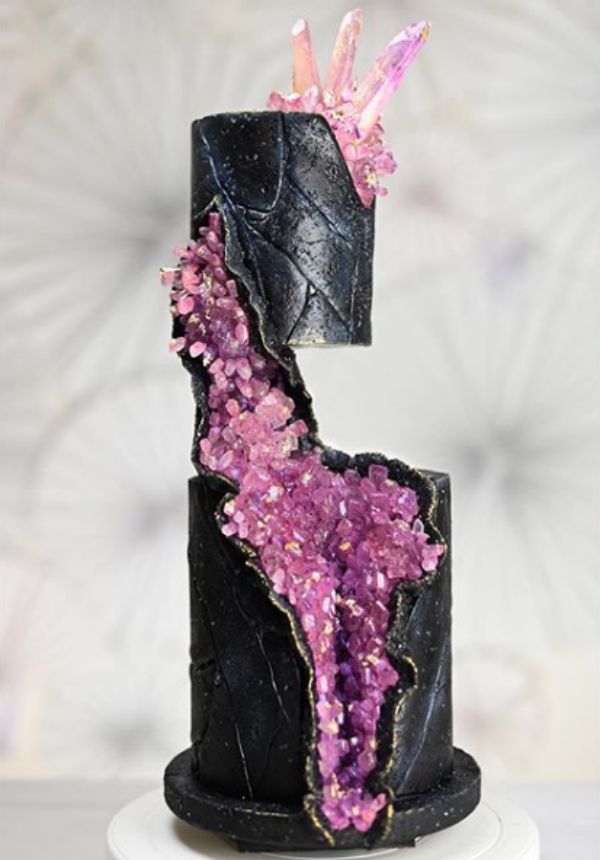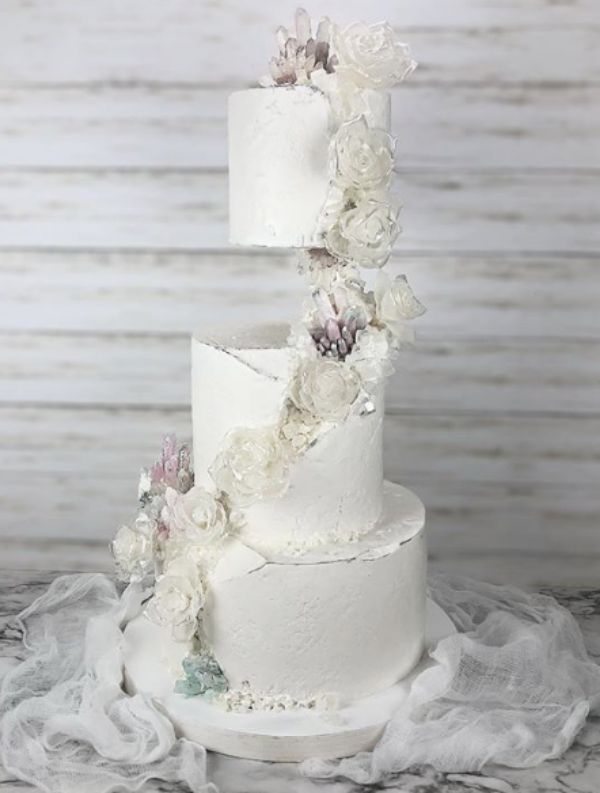 It's not uncommon for creatives to be advised to "find their niche." Well, Shelby Elizabeth Cakes has certainly found hers. In years of perfecting her craft, Shelby has become the go-to baker for Houston brides looking for something completely out-of-the-box. She specializes in uniquely sculpted geode cakes, often with the optical illusion of floating tiers and delectable amethysts via crystalized "rock candy" sugar. Shelby also loves creating sci-fi-inspired and hyper-realistic designs. Staring at her cakes will leave you wondering, "How on earth did she do that?" while at the same time, eager to dig in. Shelby is proud of her self-proclaimed over-the-top cakes, but not too proud to keep her techniques all to herself. She teaches classes to share her expertise and pass on her knowledge, making the world of cake a truly better place.
---

Image credits, in order of photos:
Butterfly Cakery: Andrea Elizabeth Photography, Nate and Grace Photography, Bay Productions
Morgan Pearl Cakes: HoneyGem Creative, Stefanie Thomas Photography, Samantha Kaye Photography
Shelby Elizabeth Cakes: Fulleylove Photography, @shelbyelizabethcakes