Eco-friendly, green or sustainable practices, etc. The terms may vary, but the idea is the same. More and more couples are prioritizing responsible practices as they plan their wedding. This trend has been on the rise for the last decade, but 2020 saw an exponential increase in Google searches and real interest on a grand scale. That's why we're covering five ways wedding vendors are wooing eco-conscious couples.
Before you count yourself out of being a contender for these types of clients, check out a few important things to know about them below.
(Hint: It's not all about having 100% sustainable products, but little things that add up.)
THINGS TO KNOW ABOUT ECO-CONSCIOUS COUPLES
There's often the stereotype of what an eco-conscious couples looks like or wants in a wedding, but it's time to throw out those old perceptions and take a fresh look at your potential customer base.
Today's couples aren't just looking for a minimalist wedding with a few recyclable elements. They are more savvy than that — and a little more realistic.
They care about everything from your business practices to causes their purchase can help support in addition to having actual green or sustainable products and services.
No matter what type of wedding vendor you are, there's always a way to attract the eco-conscious couple.
THE 5 WAYS WEDDING VENDORS ARE WOOING ECO-CONSCIOUS COUPLES
Let's talk about the top five ways wedding vendors are successfully wooing eco-conscious couples — even when their business isn't a traditionally "green" one.
Just because your entire business isn't founded on being a green company doesn't mean you can't have eco-friendly habits to help you attract new business — and earn you a few brownie points with the environment.
1. Their Story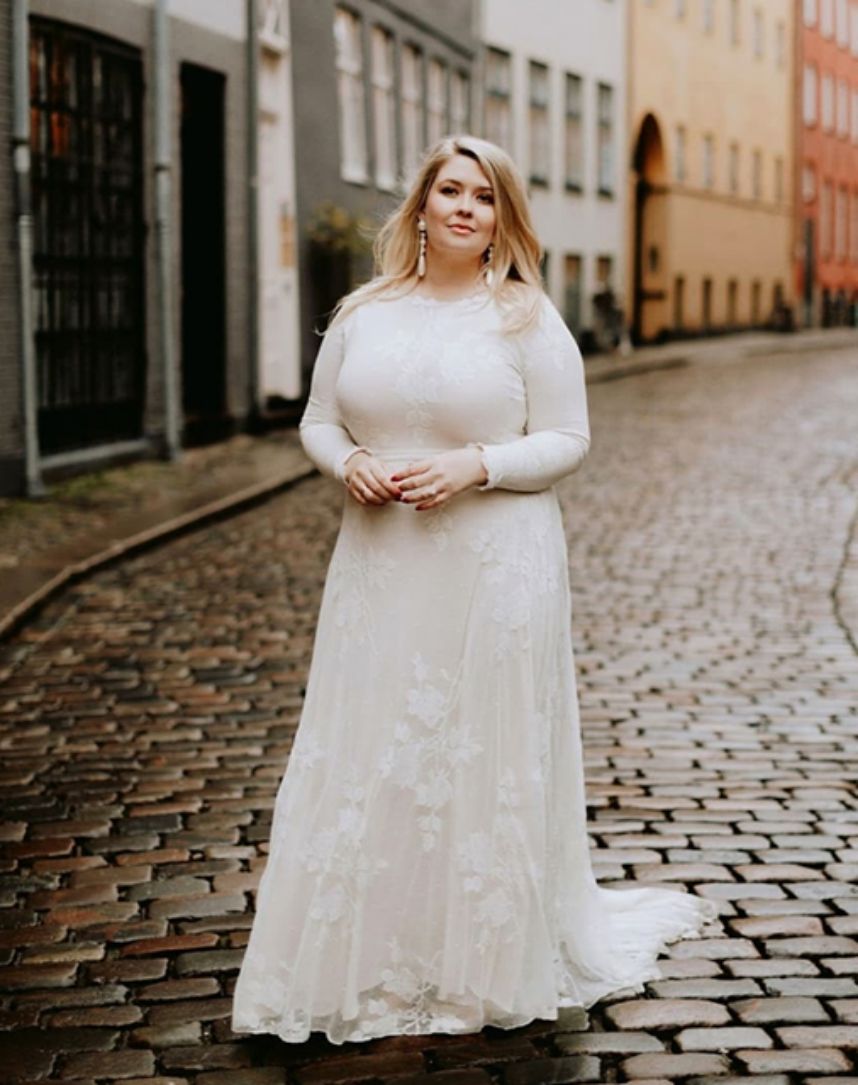 Photo Courtesy of Christy Dawn
The first way wedding vendors are wooing eco-conscious couples is with their stories. You may be wondering how stories can attract customers, but how will you attract them if they don't know about your eco-friendly ideals, partnerships, or commitment to sustainable practices?
Even something as simple as being more aware and committing publicly to making your business better one step at a time can go a long way to attracting those eco-conscious couples. And if you are founded on sustainable products and services and don't have that as part of your story — your social media presence and your content marketing plan, then you are likely losing out to other wedding vendors who do share their story.
Need some practical inspiration? Take a look at Christy Dawn. This company designs handmade dresses from deadstock and vintage fabric.
Every piece is handmade by a local artisan using deadstock fabric to minimize their environmental footprint. As a business, they are passionate about eco-friendly practices, but what you can learn best from them is their commitment to educating their audience and sharing their story, such as this post about how they are working to reduce their carbon footprint with each dress that is shipped.
It's worth noting, the Christy Dawn also does a great job of educating their potential audience within their content marketing. One piece is a glossary of terms related to slow fashion. This not only helps Christy Dawn as a business but also helps their potential consumer get more involved in a topic they are interested in. It's a win/win!
The Takeaway:
Be purposeful about sharing your story as it relates to any efforts your company makes towards eco-friendly practices, products, or partnerships.
Even if you don't have too many of those, be purposeful about sharing content on how to use your product in a more sustainable way. (There's always a piece of content that you could be sharing.)
2. Their Business Practices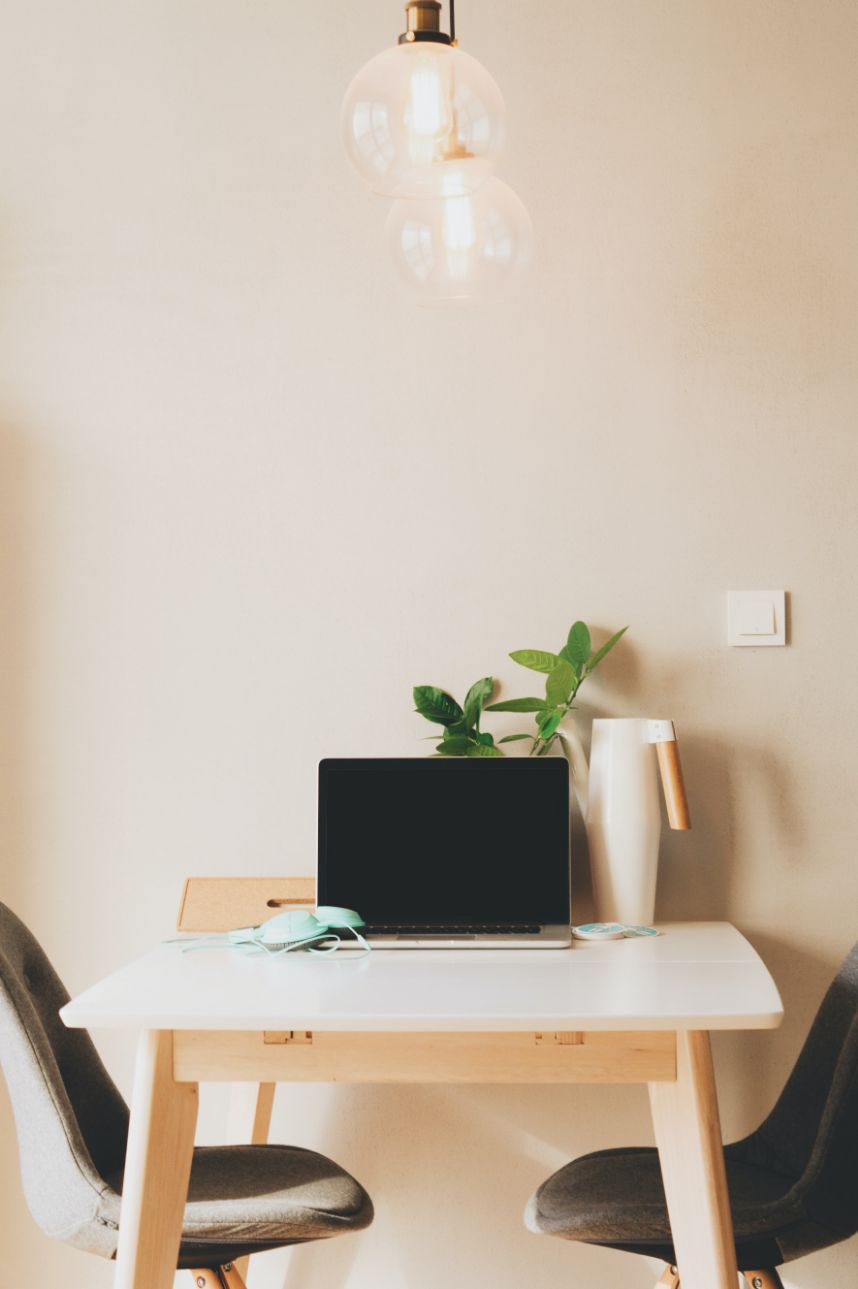 That's right! The eco-conscious couple also cares about how you do business. No matter what type of wedding pro you are, you can always adopt eco-friendly business practices on some level. (And every little bit counts!)
Reducing packaging, using energy-efficient appliances, create a recycling center, use drought-friendly landscaping – the options are endless. There are many ways to showcase your desire to be a responsible environmental advocate without going completely paperless.
Simply sourcing building materials locally or using low-flow toilets in your restrooms are small practices that have a big impact. Even turning out the lights when you leave a room makes a difference and is part of being an eco-friendly wedding vendor.
No matter what kind of wedding pro you are, there's a way to be purposeful as a consumer — and showcase that to your potential clients.
The Takeaway:
One way you can do this is through certifications. LEED-certified buildings, Energy-Star certified businesses, WasteWise certifications, and more. There's something for every time of business to participate in and it's well worth your time to see what certifications may be valuable — and authentic — for your business to pursue.
(Here's a helpful list of 25 green certification options for small businesses.)
3. Their Partnerships + Collaborations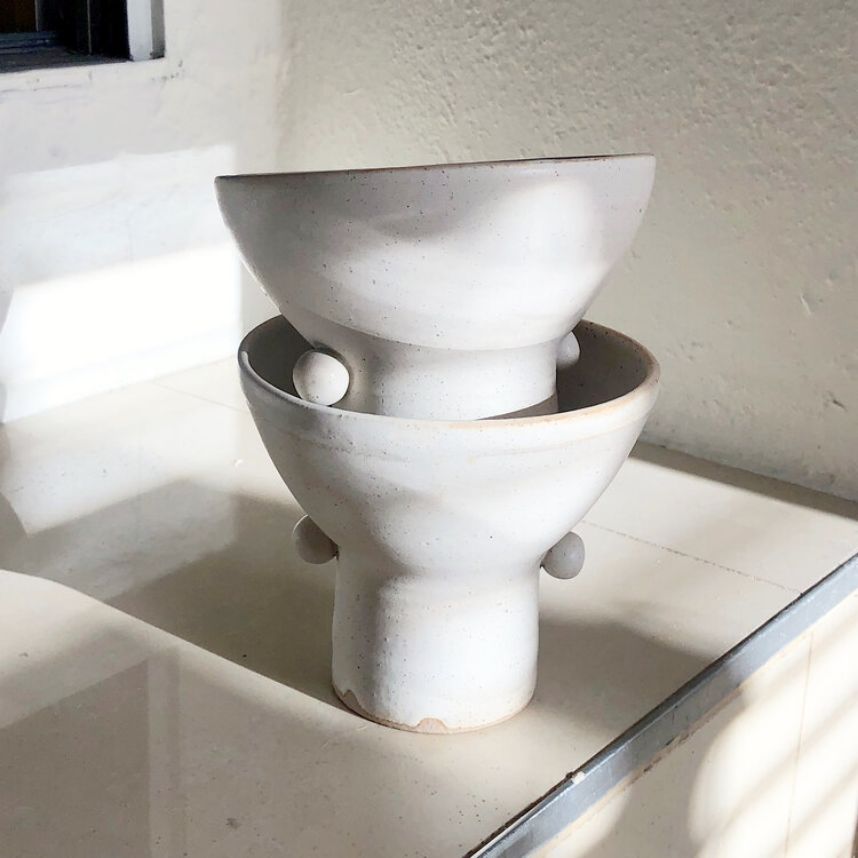 Photo Courtesy of Rawfinery
Another great opportunity to attract eco-conscious couples is through your partnerships and business collaborations.
When Rawfinery owner, Lizbeth Molina decided to launch her own seasonal floral designs, she decided to partner with local artists. The local artisans at Balcony Studio created her custom vase from sustainably-sourced materials.
No matter what type of vendor you are, there are ways to create eco-friendly partnerships. For example, a caterer that partners with local (potentially organic) farmers and food sources that are Humane Certified shows that you are committed to responsible and sustainable practices even if it's simply through the people you do business with.
The Takeaway:
If and when you do product or service collaborations, be purposeful about looking for collaborators that utilize sustainable and eco-friendly practices.
Then, communicate why you partnered with them and why it's important to you — and ultimately, why it benefits the customer.
4. Their Causes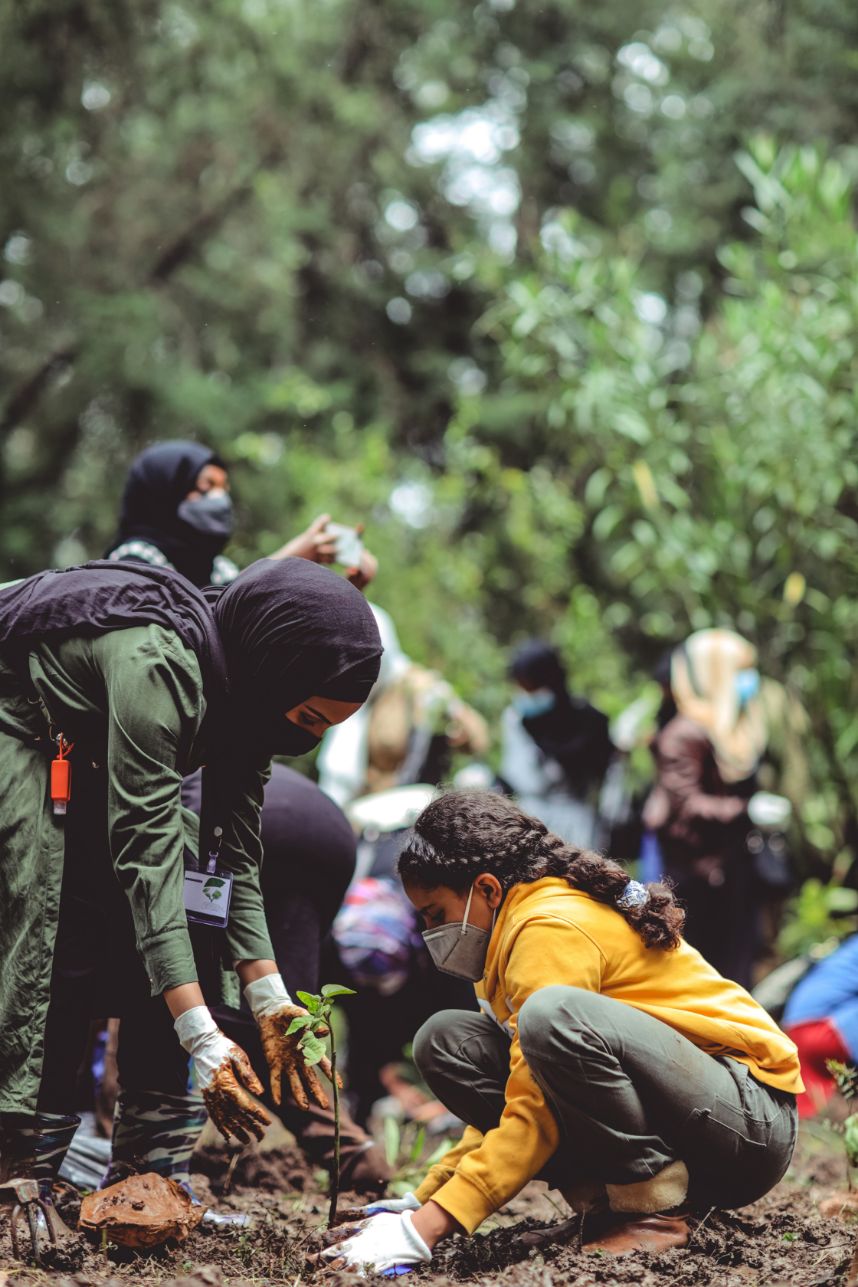 Many wedding vendors are wooing eco-conscious couples through supporting causes that are related to their specific business. One example of this is Paper Culture. Every purchase from them results in one tree planted. Their tagline is, "Every order plants a tree and trees save lives."
(See how they help communicate the reason and value for supporting this cause here.)
Companies like Paper Culture are purposeful about considering what causes to champion in an authentic way. Because they utilize paper products, they partner with organizations that look to responsibly source and as well as replenish trees. This makes consumers feel good about their choice and believe when the company says — "your order makes a difference."
For a couple who has two wedding vendors that they are deciding between, details like this will be the tipping point. They even make it easy for couples to choose by showing their practices up against their competitors.
The Takeaway:
Consider what causes may be a natural connection for your wedding business and see if there's an authentic way to participate.
It's important to note that these causes don't always need to be far-flung. Look in your own community to see how you can genuinely contribute to stewarding natural resources.
5. Their Services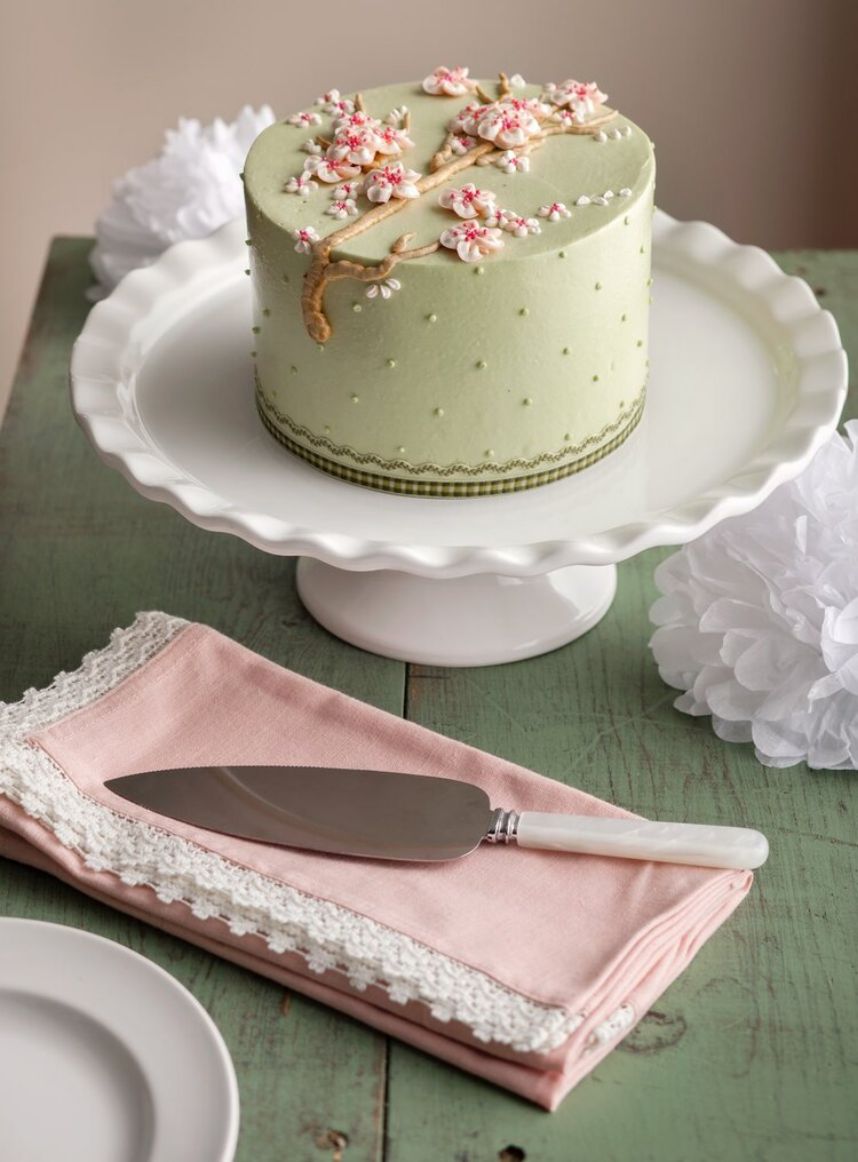 Photo Courtesy of Violet Handcrafted Cakes
Services are the most direct way to wooing couples who value sustainability. For businesses like Violet Handcrafted Cakes, they attract new clientele by adding eco-friendly products and services.
For example, they specialize in elevating buttercream to an art form, but they work to offer organic, local, sustainable, and fair-trade ingredients in the process. (And they make this known to their audience.)
There are many ways to add eco-friendly services to your menu no matter what you do. Florists can offer foam-free designs, photographers can offer recommended lists of eco-friendly venues and resources, etc.
The Takeaway:
Review your products and services to see where you have room to add eco-friendly options.
Consider looking into a completely new line of related services that meets the growing demand for eco-friendly and sustainable wedding services. This could mean a new stream of income for your business!
__
Written by Corrie McGee